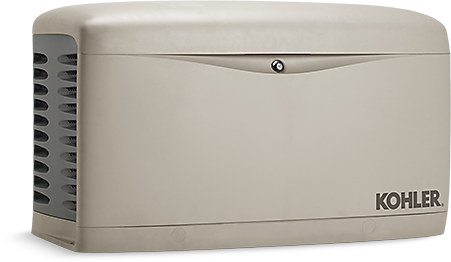 Kohler and Generac recommend their automatic standby power systems be installed by an authorized dealer. When you work with Marney Electric, Inc., you can rest assured that all local, state and national electrical codes will be followed, as will national plumbing codes in making all fuel connections. The result will be a safe, reliable installation you can count on when the power goes out.
Visit our Generac Website!
Marney Electric, Inc. keeps most Generac and Kohler automatic standby generator models in stock. In typical applications, many can be installed in as little as eight hours. We have factory trained and certified technicians and stock Generac parts and maintenance kits, ensuring that your installation goes as quickly and smoothly as possible.
Preventative Maintenance
Customized preventative maintenance agreements are key to ensuring that your generator will perform when it's needed — year after year — by helping to extend the life of your investment.
Prevents Costly, Inconvenient Breakdowns – we perform a thorough check of the entire system to identify any small problems before they become big ones.
Preserves the Life of Your Generator – considering the financial investment you have made in your generator, this is a huge benefit.
First Response and Priority Service – in the event of a system malfunction or widespread outage, our maintenance clients get first response over clients who have never done business with us.